Electrify your worksite with us.
We provide zero-emission power for mobile maintenance works with a quiet unit that is proudly made in Quebec.
---
Zero Emissions. Fully Electric. Mobile Power.
Products
Say good bye to noisy PTO's and idling trucks. Our zero-emission mobile power units operate out of a battery pack, allowing you to cut down on both fuel costs and noise pollution.
Sustainability
We fight climate change with every unit produced.
Contact
Interested in electrifying your work? Book a test-run with us today.
Sectors
Multipurpose power at your fingertips. Equipped with hydraulic, pneumatic, and DC/AC outlets, our mobile power units can be configured to your needs, whatever they may be. See how we service municipal, commercial, and industrial operations.
Proudly made in Quebec!
We assemble the Gamo-X in our Montreal facility. Our zero emission mobile power unit is designed specifically to meet the needs of the rough Canadian climate.
Our lithium-ion battery system conditions itself to the right temperature. Furthermore, our clean energy source provides heat for the truck cabin.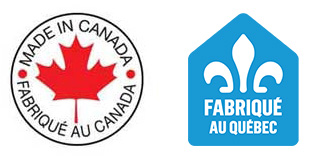 ---