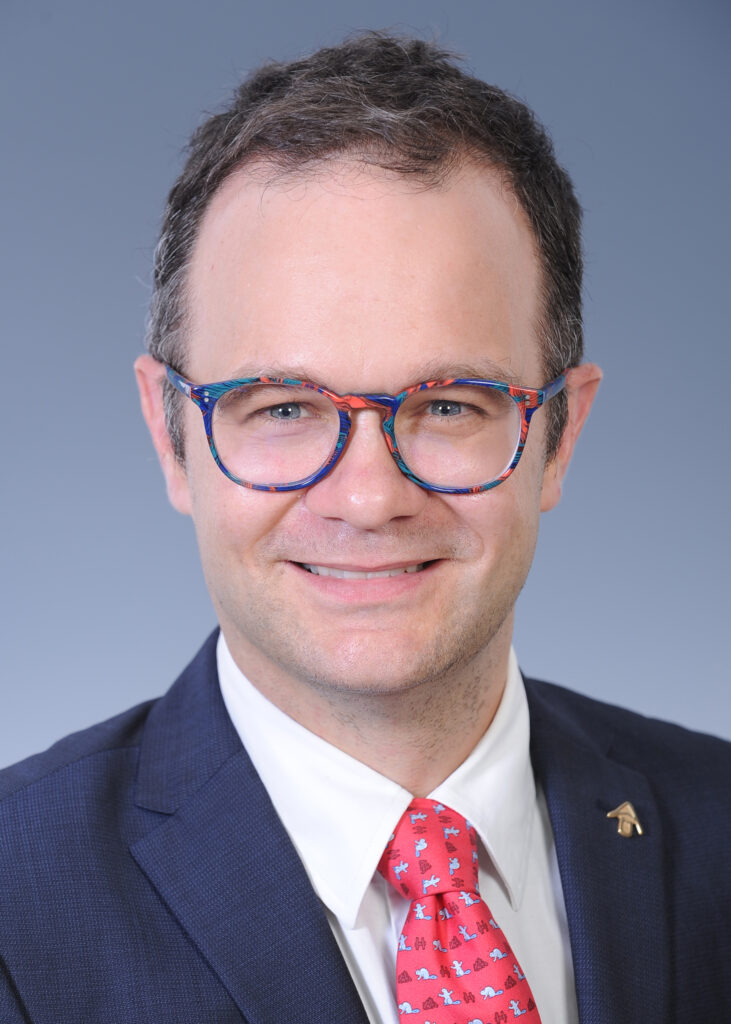 Olivier Brault
President & CEO
Olivier has more than 20 years' experience in setting up international business in the high technology sector.

Armed with a Computer Engineering degree from McGill University and a finance background, Olivier traveled the world from an early age to discover how business can use technology to bridge cultures and protect our planet. Through his work experience in Canada, Europe and Asia, Olivier is well positioned to create sustainable partnerships globally and help businesses and governments reach their carbon emission targets. Three times intrapreneur, once to bring to Asia an affordable diagnostic instrument for detecting infectious diseases, then to help airlines reduce their fuel consumption, and lastly to increase energy efficiency of buildings, Olivier is not afraid to tackle new problems.

Olivier moved back to his hometown of Montreal to establish Gamotech and address the pressing issue of climate change through innovation. A great communicator, Olivier speaks fluently French, English, Italian, Spanish and Chinese. His vision is to drastically reduce carbon emissions in municipal works and commercial maintenance by developing zero-emission electrified solutions.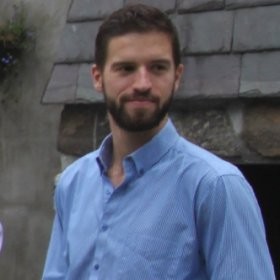 Guillaume Fortier
Vice-President Operations
Graduated with a Masters in Mechanical Engineering with specialization in design and sustainable development, Guillaume has more than 5 years of experience in the field of high technology.

Guillaume was instrumental in setting up the operations of the company in Montreal, where our administration, R&D and assembly centre are located.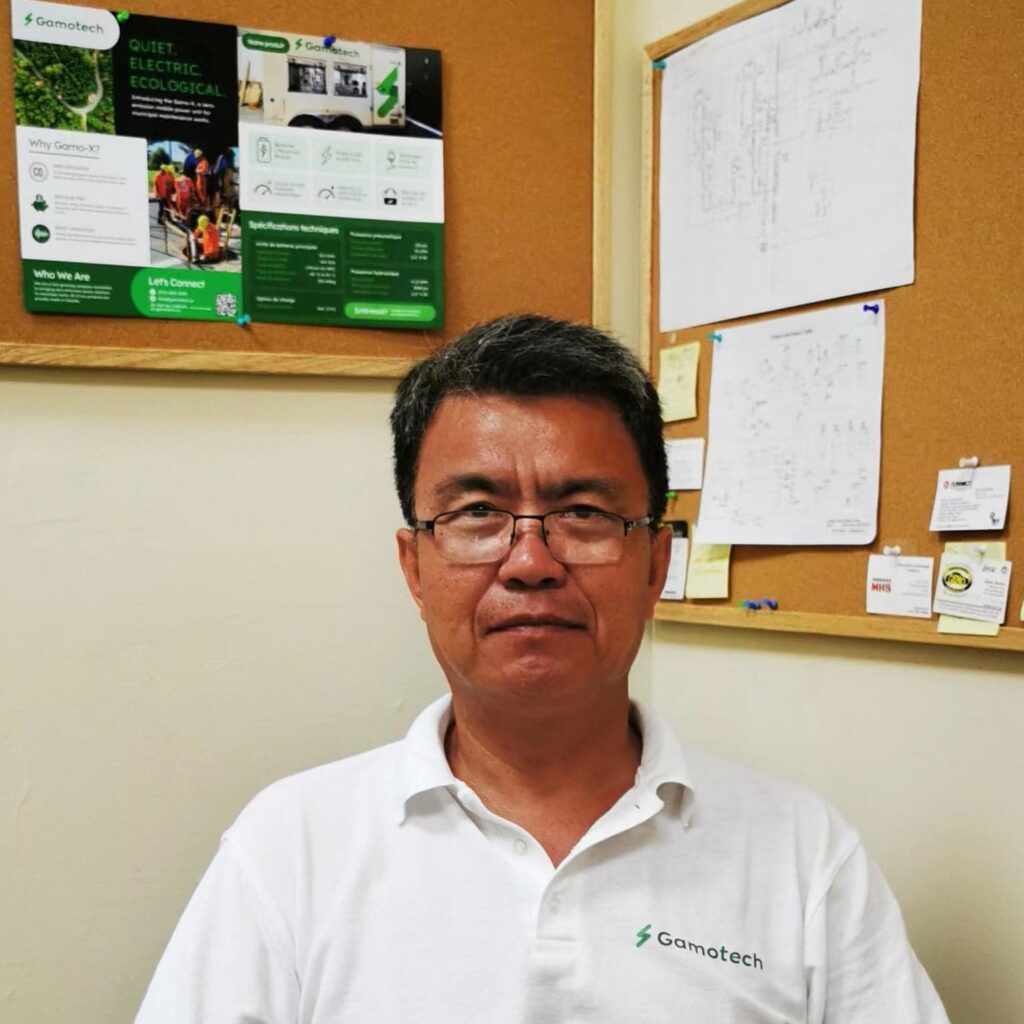 Marc Feng Guohai
R&D Manager
Marc has 16 years of experience in the design of mobile power units as well as other electromechanical technologies.

Marc is a key player that brought our initial idea from the drawing board to a real product that can drastically cut down on carbon emissions.